Panic
12 Weeks
Acute care

Sprache: Deutsch

Language: so far only in German
Our online course to get panic attacks under control. Learn what's behind the panic you feel, face your anxiety to take away its hold over you, change your thoughts about anxiety and create an intentional balance so you can relax.
CE Identification

GDPR-standard data protection
Your online course for panic attacks
12 Weeks
Acute care

Sprache: Deutsch

Language: German only
Our HelloBetter Stress and Burnout course is backed by more scientific evidence than any other online course worldwide for dealing with stress. It has a proven positive effect on typical symptoms of burnout.
What to expect
You will work through a total of 6 online course units, all based on proven strategies of cognitive behavioural therapy. The course units each take around an hour to complete and are easy to fit around your daily life.
Through clear and effective exercises, you will develop skills to recognise, understand and change feelings of anxiety and panic. You will discover how panic attacks occur and practice facing your anxiety in order to get more comfortable with it. You will also learn how to gain permanent control over your panic attacks by reducing avoidance behaviour, unmasking anxious thoughts and practising relaxation techniques.
This course is suitable for you if...
you suffer from (recurrent) panic attacks.
you feel that anxiety restricts and controls you in your everyday life.
you avoid anxiety-provoking situations, places or activities or only tolerate them amid feelings of anxiety.
you are stressed and often worry about disastrous outcomes.
you want to confront your anxiety and take away its hold over you.
How our online course works
Our effective online courses are carefully structured and combined with useful features to give you the best possible support.
Dashboard

Get a comprehensive view of the major components of your course and track your progress.

Course overview

A total of 6 online course units, each lasting around an hour, that you can easily fit around your daily life.

Diary

Keep track of your mood, document anxiety and panic attacks and plan feel-good activities.

Example content

With texts, videos, audio content and exercises, the course holds plenty of variety, as well as being effective.
Personal support
A qualified psychologist accompanies you during the course.
Increased quality of life
Effective strategies to help you reduce the severity of panic and agoraphobia.
Relaxation becomes routine
Learn online, practise offline: effective exercises for your daily life.
Reduce symptoms of panic with HelloBetter
A pounding heart, thoughts of catastrophe, avoidance – panic attacks can manifest in many different ways. In all these cases, once anxiety really takes hold, it can have a major impact on everyday life and wellbeing.
A clinical study has shown that the online course HelloBetter Panic can lastingly and demonstrably reduce the severity of panic and agoraphobia symptoms.

In 8 optional modules you can learn in more depth about:
rn t
establishing healthy sleeping habits
rn t
taking planned breaks and switching off from work
rn t
practising better time management
rn t
integrating healthy habits into your daily life
rn
With the different methods you learn:
recognise and understand anxiety and panic.

face the anxiety so that it subsides.

reduce avoidance behaviours so you feel free to go where you want.

unmask anxious thoughts and encourage new thoughts.

intentionally relax and create a balance.

lastingly reduce the severity of panic and agoraphobia symptoms.
You may know HelloBetter by
What our users say
Over 40,000 people have completed our online courses to date.
Sabine
60
I can only recommend the HelloBetter panic course. After I had been increasingly retreating over a very long period of time and gradually suffered frequent panic attacks in various situations in life, I was able to break this cycle of fear in a very short time with this course. (...) The panic is now gone and I can move freely again. Really a great help!
Laura
22
I liked the course very much - balanced without feeling like you were being forced into anything. I also found the messages from the HelloBetter psychotherapist assigned to me very helpful and supportive.
Peter
59
This form of counselling is very well suited to recognize your situation and to find out ways how to cope with the situation. I wish you that you will put many more on the right path, it has definitely helped me, keep it up!
Proven to reduce panic
The Panic online course was developed by experts from science, psychotherapy and psychology, incorporating input from people who suffer from panic and agoraphobia. The effectiveness of the course has been examined and confirmed in a randomised controlled trial.
The severity of participants' panic disorder and agoraphobia symptoms were a third lower on average immediately after completing the course.
This reduction in symptom severity improved further over time to an average of 52%.
93% of the trial participants would recommend the online course to a friend.
Effectiveness of the online course
The effectiveness of our HelloBetter Panic course has been proven in this clinical study:
Product Information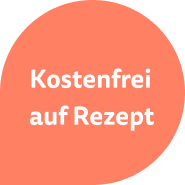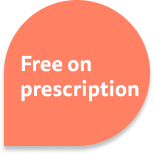 Soon available in English:
Panic
Your desired course is currently not available in English. However, you have the possibility to participate in the course in German. Alternatively, you can also subscribe to our mailing list. We will inform you as soon as your course is available in other languages.
Telephone assistance :
040 52 47 333 10
Additional product information
Medical purpose
HelloBetter Panic is an online psychological programme designed to reduce the severity of symptoms of panic disorder and agoraphobia with panic disorder. The online course consists of six units to be completed weekly, each taking around 45-60 minutes to complete.
As well as imparting sound psychological education with the help of written, video and audio content, the online programme teaches effective strategies from cognitive behavioural therapy based on the latest scientific findings. These include repeated confrontations with internal and external anxiety-provoking stimuli, cognitive restructuring, relaxation exercises and relapse prevention. The exercises are learned in the online programme and can be integrated into everyday life. Goals are specifically formulated to make them individual, realistic and achievable. The programme also provides an online diary, a companion app and repeated symptom checks for the user to record, monitor and evaluate their progress during the course.
The online programme was developed over several years by leading experts in the field of e-mental health. It was extensively studied in a randomised controlled trial and found to be effective.
Sekundäre Analyse der RCTs
In Mild to Moderate Depression
Secondary Analysis of Three Randomized-Controlled Trials
Indikationen
Indications
F41.0 Panic disorder
F40.01 Agoraphobia with panic disorder
Kontraindikationen
Contraindications
Suicidality
F00-F09 Organic, including symptomatic, mental disorders
F10-F16, F18, F19 Mental and behavioural disorders due to psychoactive substance use
F20-F29, F32.3, F33.3 Schizophrenia, schizotypal and delusional disorders
F30, F31 Presence of bipolar affective disorder and/or manic episode
Scope
The full functionality of the course is covered by the decision to prescribe/reimburse the course and there are no costs for additional equipment or software.
Institutions involved in the course development and sources of medical content
Interoperability
To ensure interoperability and portability, users can export their data in a machine-readable format. For more information, visit our interoperability page.
System requirements for the online course
The online course can be accessed via any computer or laptop with internet access. To work through the course, an up-to-date browser version is required (Google Chrome, Mozilla Firefox, Edge or Safari). We do not recommend using mobile browsers (on a smartphone or tablet) to work through the course.
Browser compatibility commitments
Web browsers (Chrome, Safari, Firefox, Edge) with one of the following versions are compatible with the use of Digital Health Applications (DiGA):
Chrome 83 or higher
Safari 13 or higher
Firefox 84 or higher
Edge 83 or higher
Compatibility commitments for the HelloBetter companion app on mobile devices
So startest du dein Training

Start your online course now

"Your online course for panic attacks"

"Your online course for panic attacks"

Free access including intensive coaching for those insured with SVLFG. Please call the SVLFG telecenter: 0561-785 10512 or contact by e-mail (gleichgewich@svlfg.de) to receive an access code.

Start course for free

So startest du dein Training

Start your online course now

"Your online course for panic attacks"

"Your online course for panic attacks"

For more information, please contact your experts at sante24, SWICA's telemedicine provider: online-training@sante24.ch

So startest du dein Training

Start your online course now

"Your online course for panic attacks"

"Your online course for panic attacks"

As an Axa CH insured you get a discount on all HelloBetter courses. All you have to do is redeem the voucher code that you received from your health insurance company.

Redeem your voucher
So funktioniert die Erstattung durch deine Krankenkasse.
This is how the reimbursement by your health insurance company works.
"Your online course for panic attacks"
"Your online course for panic attacks"
Unser Fit im Stress Training trägt das Siegel der Zentralen Prüfstelle Prävention (ZPP) und wird somit von fast allen gesetzlichen Krankenkassen teilerstattet.
Die Kostenübernahme erfolgt per Erstattungsverfahren. Das bedeutet, dass du die Kursgebühren erst einmal selbst trägst. Nach dem Kurs kannst du eine Teilnahmebestätigung bei deiner Krankenkasse einreichen, um die Kosten erstattet zu bekommen. Voraussetzung dafür ist, dass du den Kurs zu 100% abgeschlossen hast.
Beantrage deine Teilnahmebestätigung nach Trainingsende problemlos bei uns unter support@hellobetter.de.
Our Fit im Stress Training bears the seal of the Central Test Centre for Prevention (ZPP) and is therefore partially reimbursed by almost all statutory health insurance companies.
The costs are covered by reimbursement procedures. This means that you have to pay the course fees yourself first. After the course, you can submit a confirmation of participation to your health insurance company to get the costs reimbursed. The prerequisite is that you have completed 100% of the course.
After the end of the course, you can easily apply for your confirmation of participation at support@hellobetter.de.
Dein Gutscheincode wurde hinzufügt
Dein Gutscheincode wurde hinzufügt
Super! Dein Gutschein wurde mit dem Kurs dem Warenkorb hinzugefügt. Du kannst deinen Rabatt nun jederzeit einlösen.
Perfect! Your voucher has been added to the shopping cart with the course. You can now redeem your discount at any time.
Verstanden!
Got it!
Invalid Voucher
The voucher code you used seems to be invalid or expired. Maybe you just mistyped it? Please try again.
Zurück
Go back